Window and Door Stepped Awnings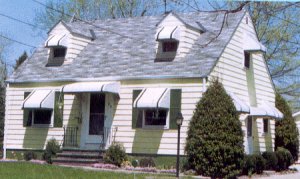 A Little Light Saves You a Lot

You don't have to block out the light entirely during the summer. Because aluminum awnings are angled, they can block the summer sun's rays from directly entering your home. During the winter, when the sun is lower, they let the gentle winter rays in, bringing you the warnth you want.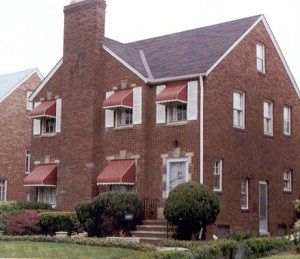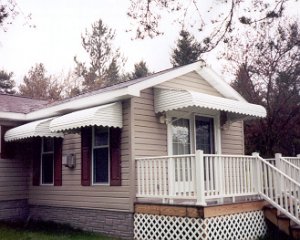 Patio & Deck Awnings, too!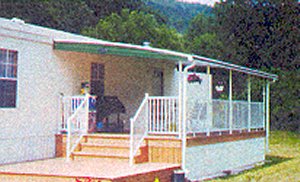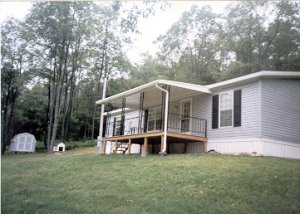 Canvas vs. Today's Aluminum

Unlike canvas, aluminum awnings are white on the interior, greatly increasing the reflective light into your home. Aluminum awnings won't rot, and with proper care will last indefinitely, and our new color selections truly enable you to enhance your home by blending with your exterior color scheme. Aluminum is an environmentally friendly product and a smart investment.
Tested

The National Bureau of Standards and ASHRE, the American Society of Heating, Refrigeration and Air Conditioning Engineers, have both run tests clearly demonstrating that window awnings are an energy-saving device for many homeowners.