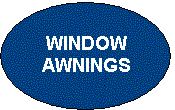 Kibble Protector Products
248 E. Valley Rd., Smethport, PA 16749
(814) 887-9335 • Toll-free (800) 732-8060
Accessories for your home, mobile home, office, shop or garage.
Too much light can fade your fabrics. Too little light can make you feel like you're living in a cave. With step-down awnings, you can say good-bye to window shades that darken a room and block out your view. Now you can cool your home
and
enjoy the sun-washed landscape. Awnings let the light into your life,
naturally
.



Now...A Whole New Color Selection
Your new Aluminum Awnings will be custom built to exacting standards, and are now available in an entirely new array of contemporary satin finished colors. From Hunter Green to Sierra Clay, you can now compliment your deck furniture and/or house trim. Today's aluminum awnings are designed to be a "soft" blend in accessory for your home.
A Natural Style...A Natural Choice
Step-Down Aluminum Awnings are, by design, stronger than canvas against the elements. Their corrugated structure and sloped shape give them greater resistance to wind, snow and rain - protecting you and your house for a long, long time.

You will never replace an aluminum awning because it rotted out, and today's finishes are much more reisistant to fading and staining than ever before. Aluminum Awnings allow you to control your environment, naturally.


* * * FREE ESTIMATES * * * * * * FULLY INSURED * * *



Order your addition now and you'll be enjoying it sooner than you thought possible. Kibble Protector Products has a wide array of options to meet your needs, lifestyle and budget--a variety of roof styles, the latest in energy-efficient glass, beautiful decorator interiors and skylights; just to mention a few!
Saturday, April 15, 2006