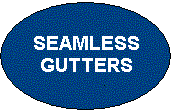 Kibble Protector Products
248 E. Valley Rd., Smethport, PA 16749
(814) 887-9335 • Toll-free (800) 732-8060
Accessories for your home, mobile home, office, shop or garage.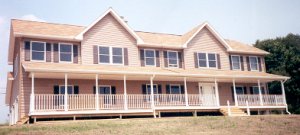 SEAMLESS GUTTERS

Seamless gutters and downspouts for your entire home!

POPULAR COLORS

We stock the most popular colors. We recommend matching the color of the gutter with the fascia and the color of the downspout with the siding.


FOLKS YOU CAN TRUST!

We are a family-owned business whose highest priority is serving you to your complete satisfaction.

* * * FREE ESTIMATES * * * SKILLED INSTALLERS * * *
* * * FULLY INSURED * * * CUSTOM COLORS * * *
* * * .032 HEAVY-DUTY GUTTER * * * STAINLESS STEEL SCREWS * * *



Order your addition now and you'll be enjoying it sooner than you thought possible. Kibble Protector Products has a wide array of options to meet your needs, lifestyle and budget--a variety of roof styles, the latest in energy-efficient glass, beautiful decorator interiors and skylights; just to mention a few!
Thursday, April 08, 2010